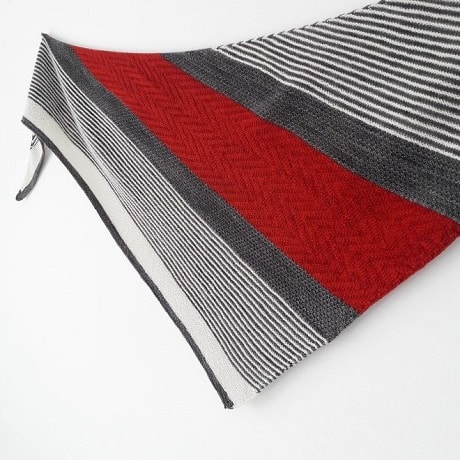 Asiri
3 colors, garter stitch, stripes, textured stitch, herringbone, i-cord…ideal to have fun knitting this shawl and to love wearing it later!
4.50

€
Add to cart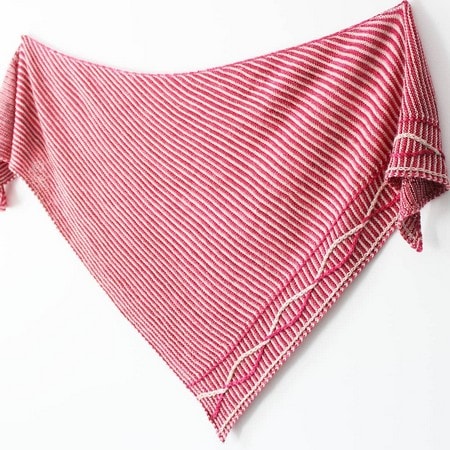 Aralie
Aralie is a shawl worked laterally with stripes in garter stitch and a two-coloured cable on the side.
This cable is worked with slipped stitches and will be appreciated in all colors.
The two-colour i-cord borders give a nice finished touch.
The shawl is easily adaptable to your amount of yarn.
This pattern was created for the autumn box Le Chat Qui Tricote.
4.50

€
Add to cart